The APNIC 33 Conference will be held at the Ashok Hotel, New Delhi, India from 27 Feb - 2 Mar 2012. The Conference brings together Internet and networking experts from around the Asia Pacific region to network with colleagues, attend plenaries and tutorials, and discuss policies. More...

Get involved on site or remotely!
Getting closer to APNIC 33...
There's still time to register for APNIC 33 and APRICOT 2012.

Secure your spot in this year's theoretical and practical workshops from 21 to 25 February 2012: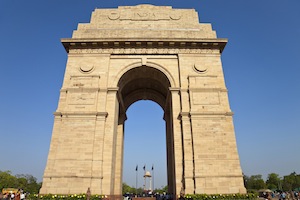 Thank you to all our Sponsors
Remote Participation
Even if you can't join us on site in New Delhi, you can still get involved in APNIC 33 remotely with live video, transcripts, and chat options.

There are two remote hubs for local community members in Brunei and Viet Nam.

Check out the remote broadcast schedule.
Program Updates
The full APNIC 33 program and presenter information is now available.

Highlights include:
2012 APNIC EC Elections
Corporate Contacts can vote in APNIC Elections or delegate voting rights to an on-site proxy by filling out a proxy appointment form.

Proxy appointment and online voting are open from 15 to 29 February 2012. Proxy voters may not vote online.
Guide to New Delhi
So you can explore incredible India, we have created a guidebook featuring: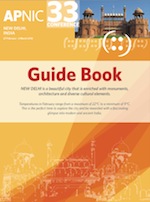 Great restaurants
Places to drink
Attractions and monuments
Hostmaster Consultations
Book a confidential appointment with an APNIC Hostmaster from 26 February to 1 March 2012, or stop by the Member Services Lounge at any time during the APNIC 33 Conference.
Save the date: APNIC 34
Join us in Phnom Penh, Cambodia for APNIC 34 from 21 to 31 August 2012.

Stay tuned to learn more about our new workshop week!